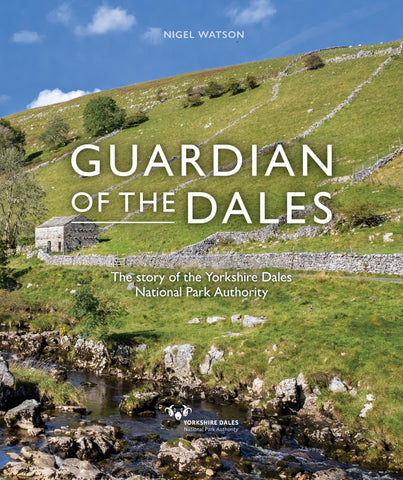 Guardian Of The Dales. Corporate History Book
'Guardian of the Dales' tells the story of the Yorkshire Dales National Park Authority over its 68-year history. Featuring vintage photography, maps and news articles from the archives, it is a unique and entertaining insight into the work of the National Park Authority as told by the staff, supporters and indeed critics of the National Park. 
 It is a suitable celebration of the people who have shaped the Authority through the years and throws light on how its tenacious passionate highly skilled Members, officers and Volunteers have, over 8 decades, worked with farmers, land owners and others to conserve and enhance this iconic landscape.
 This is a must-have book for anyone with a love of the Yorkshire Dales National Park. 
---
What about adding one of these?..