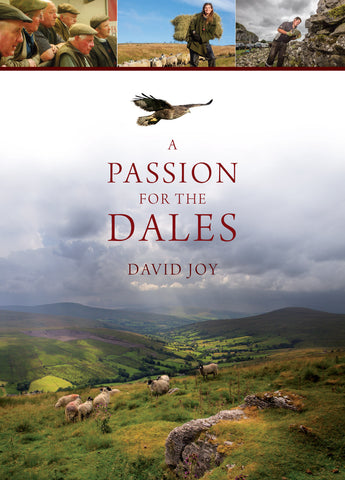 A Passion for the Dales. By David Joy
Renowned Yorkshire Dales writer, David Joy, reveals the magic of the region in this beautifully produced book featuring outstanding photography.
His family has lived in Upper Wharfedale for more than four centuries and thus he is in a special position to capture the magic of the Dales in this superbly illustrated book. It will delight both local folk and the many visitors to this magnificent countryside. To help readers develop their own passion for the Dales there is an extensive gazetteer of recommended places to discover and enjoy.
As a landowner he has always believed that conservationists and farmers needed to be on the same side. Otherwise, a way of life that has endured in the Dales for more than a thousand years will be lost and the area will become a combination of theme park and wilderness. A Passion for the Dales reflects this determined conviction.
David Joy MBE is a former editor of The Dalesman who has written more than 40 books, mainly on the Yorkshire Dales and railways.

Publication: Spring 2020
Marketing Rights: Worldwide
ISBN: 978-1-912101-03-0
Price: £19.99
Format: Hardback
Size: 215x273mm
Pagination: 160
---
What about adding one of these?..